Are you tired of the same stock characters and plots you've read time and time again?
Are you sick of heroines that you just want to slap?
Do cardboard alpha males make your skin crawl?
"Snappy repartee is a signature of this new author's style, as is her ability to craft page-turning, surrealistic imagery that's worthy of a movie. You may want to sleep with the lights on for a night or two after you finish reading this."—Author Christina Hamlett
Reader praise for Seeing Things:
"scary, sexy story…Young's prose gives me chills, thrills, and laughs…romantic suspense at its best"
"this was a hit!"
"couldn't put it down"
"definitely recommend"


Mary Catherine finds herself trapped teaching students who'd rather text than compose, placating a cheating husband who'd prefer to surf porn than indulge in real sex, and nurturing a teen that wants to be left alone with his earbuds. And so she bails–no, not to gobble pasta in Italy or to embark on a road trip with a cadre of kooky females. She divorces, moves to a haunted mansion, and unwittingly takes up ghost hunting.
SEEING THINGS is a paranormal romance set in Philadelphia's blue-blooded Main Line, where the past just refuses to die. There snarky, overeducated Mary Catherine confronts her buried past and Tony, the sexy and persistent tech support for a reality show dedicated to debunking hauntings.  Humor, passion, and terror mix in a spine-chilling, life-affirming tale of a woman's twisted path to self-discovery.
---
Hearing Things
"HEARING THINGS is a blast! It sucked me in and refused to let go until I finished the whole thing. Nancy Young has a great voice, funny and heart-touching by turns. Mary Catherine is a fine, intelligent heroine, stubbornly determined to handle every challenge that comes her way. Tony, her sexy hero, is both protective and kind, with a side order of unexpected male cluelessness at times that rings delightfully true. Nancy is now firmly on my auto buy list. Now, excuse me–I have to go look for her other books…" — New York Times bestselling author Angela Knight
Reader praise for Hearing Things
"Love this book! Great pacing."
"great description, characterization, plot twists, dialogue"
"I'm so hooked! Can't wait to read more! Excellent!!"
"This book rocked my world!"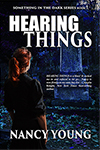 Mary Catherine Livingston knew that working for the Paranormal Posse reality series wouldn't be easy.  But apart from the threatening spirits and unwanted publicity, she also has to deal with her son's newfound ability to hear ghosts, her ex-husband's attempts to reconcile by Christmas, and with Tony, the show's sexy tech support, who pushes all her buttons.
Tony is definitely one pushy guy, especially if Mary Catherine's welfare or the show's profits are at stake.  When her son discovers the ghost of a murdered child at an abandoned rest stop, complications multiply. Tony then pushes Mary Catherine to let him offer more than just his technical support. Will the spirit move her to take a second chance on love in time for the new year?
---
Sensing Things
Release date February 20, 2017
The book is available at the following link:  https://www.amazon.com/dp/B01NCZI1PW.
Who knew that a visit to a paranormal support group could go so wrong?
Reader praise for Sensing Things 
"Creepy! Seriously, goosebump creepy"
"page-turning"
"fantastic read"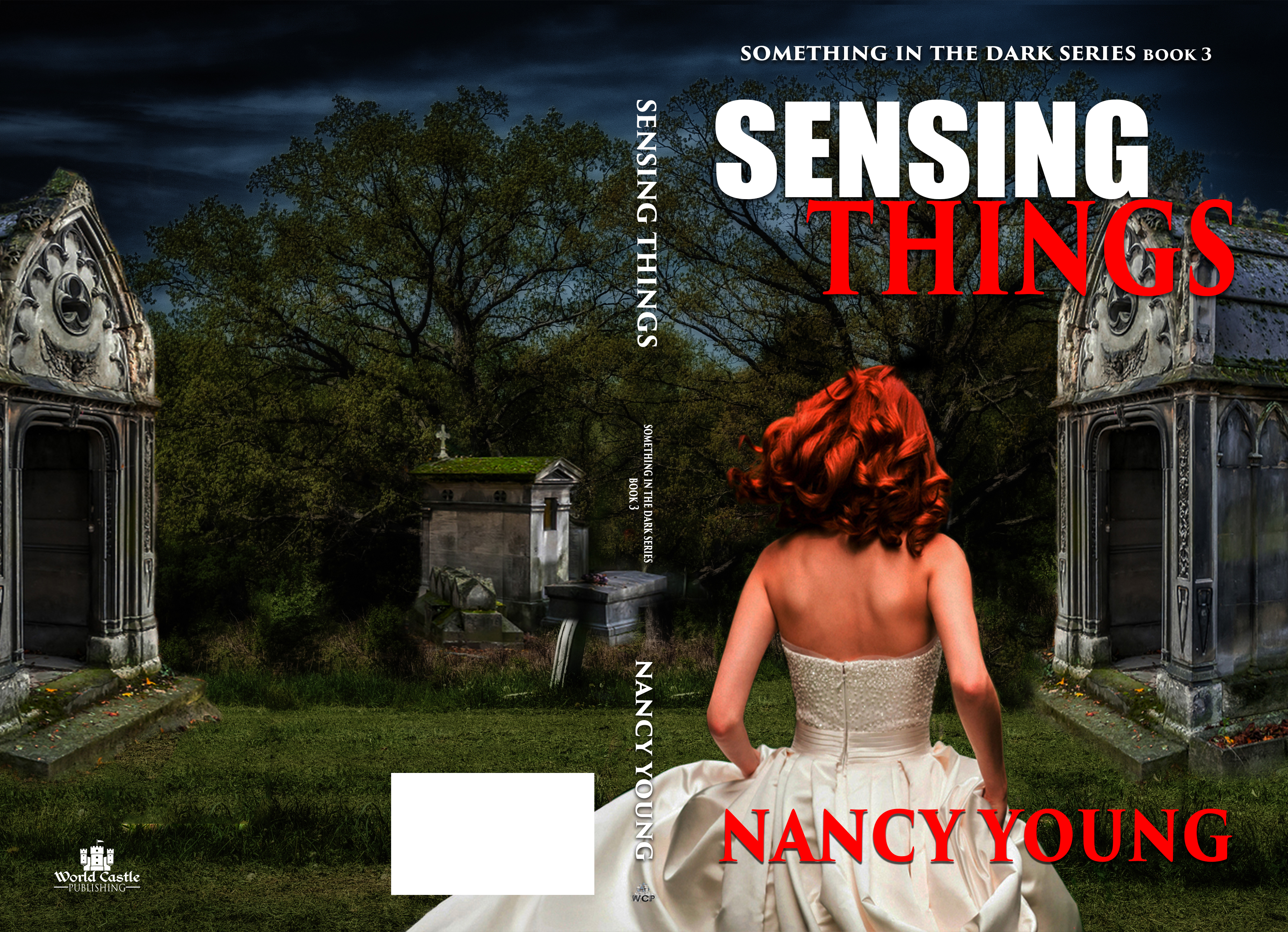 Mary Catherine has spent most of her life trying not to see ghosts, but now she can't stop. In desperation, she seeks relief by joining a paranormal support group. Then the real trouble starts.
Her past exposed, she's confronted with shunning and death threats. Add her looming Valentine's Day wedding, her unexpected pregnancy, and family pressures, and she's ready to bolt from the stress.
Her fiancé Tony, the sexy tech support for the Paranormal Posse reality show, wants to ride to the rescue. But even he can't protect her from the spirit they encounter at a haunted hotel room—a presence only she detects. The more he tries to keep her safe, the more she insists on proving herself. But does she really sense things in the dark? Or it all in her mind?
When the Posse investigates the reburial of a Revolutionary War hero, Mary Catherine's past returns to haunt her. Some things won't stay buried, and she has to face them to protect herself, her son, and her unborn baby.
Will the dark win this time?
---
Whether I shall turn out to be the heroine of my own story, or whether that role will fall to another, this page may show . . . or not.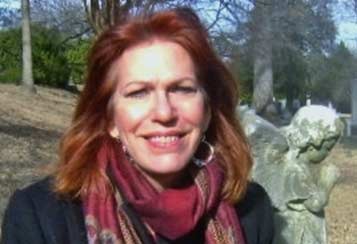 I grew up in suburban Philadelphia on the Main Line. My mom was a librarian, so I read my way through the collection every day after school ― including the Dickens line I stole as an opening. Since it was a small library, I exhausted the children's section in a couple of years, and the air conditioning was better downstairs in the adult thriller section anyway. Perhaps that helps to explain my lifelong fascination with anything edgy.
Of course I ended up an English major, and I did what many of us do after I finished my degrees—tried to convince college students that writing is vastly more entertaining than video games. While I prodded people through Beowulf, I dreamed of having time to write.
Currently, I live and write in a small town in the South, where I once worked as a reporter and editor of the local paper.  It's the kind of town you find in Flannery O'Connor stories. There's plenty of inspiration here; so far, I've published dozens of poems and short stories along with my novels.
I'm still married to my high school sweetheart, and our children are reasonably well adjusted. The dog and cat, however, have issues.
Thanks for reading.
Contact: nmartinyoung@gmail.com
Follow Nancy on Pinterest
Check out her Poetry Chapbook The Last Girl Standing